Bankruptcy Lawyer Riverside CA
Do you get restless when the bills come due? Are you behind on mortgage payments and in desperate need of debt relief?
Recent economic times have pushed many families in Riverside county into bankruptcy. The latest statistics show an increase in filings in the Central District of California.
Whether you are going through a divorce, facing foreclosure, jobless, or overwhelmed by credit card debt, KT Bankruptcy Lawyers can help you get a fresh start.
Bankruptcy is a workable option for people who have found themselves unable to repay debt. Through this legal process, you can take advantage of the following benefits to get back on sound financial footing.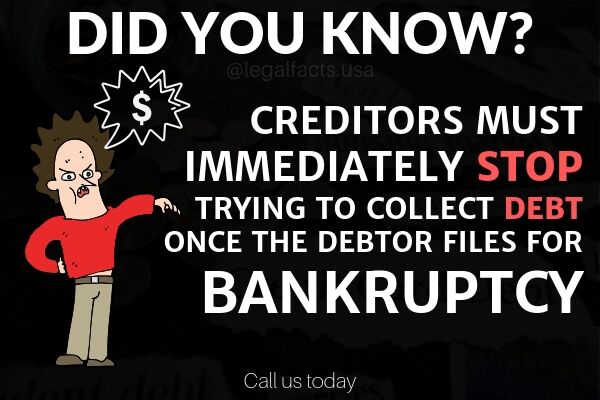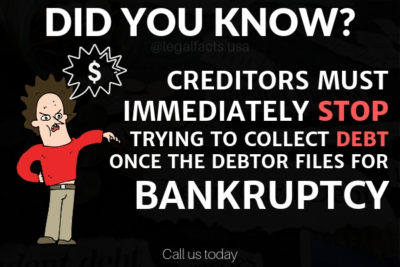 Office Hours
Sunday
Closed
Monday
9:00 am–6:00 pm
Tuesday
9:00 am–6:00 pm
Wednesday
9:00 am–6:00 pm
Thursday
9:00 am–6:00 pm
Friday
9:00 am–6:00 pm
Saturday
9:00 am–1:00 pm
We have a Success rate of 99.99% When filing bankruptcy
We will qualify you over the phone
We will explain the different type of bankruptcy as little as 1 min
Free rеvіеw of уоur fіnаnсіаl рrоblеmѕ, соnсеrnѕ, and gоаlѕ
Prоvіdе solutions to your fіnаnсіаl рrоblеmѕ thаt mау іnсludе bаnkruрtсу and nоn-bаnkruрtсу орtіоnѕ
(GUARANTEE) An office near you
We Have Helped Thousands of Clients Just Like You!
Don't believe us have a look!
Filing Bankruptcy is your Legal Solution to a Fresh Start!
What Can You Get out of Chapter 7 Bankruptcy in Riverside CA?
A Chapter 7 bankruptcy is the most common and fastest way to get a fresh start. It governs the process of liquidation or the sale of nonexempt assets for the discharge of your debt.
This type of bankruptcy is most sensible for people who have a great deal of unsecured debt and little income coming in.
If you are worried about losing your valuable property, federal laws let you protect certain assets classified as exempt.
Judgements from law suits
Deficiencies from foreclosures and repossessed vehicles
However, filing for bankruptcy is not a decision you can make overnight. It can be challenging to determine which type of bankruptcy is appropriate for your situation.
The Riverside bankruptcy attorneys at KT Bankruptcy are thoroughly versed in every aspect of the Bankruptcy Code and the state laws of California. We help clients determine the most suitable strategy to wipe out their debt.
Chapter 11 Riverside Bankruptcy Lawyer
A Chapter 11 bankruptcy is intended for people who want to stay in control of a business that is struggling with debt. It allows a company to reorganize and develop a comprehensive payment plan to wipe out obligations over time.
If you have a business that is facing the possibility of closure, you can take advantage of the following benefits when you file a Chapter 11 bankruptcy.
File Chapter 11 Bankruptcy Today And Get These Benefits….
With Chapter 11 you will be able to
Develop long-term payment plan
Keep your business running
Catch up on delinquent payments
Increase corporate cash flow
At KT Bankruptcy Lawyer, we focus on providing businesses the most practical solution to address their outstanding debt problems. We have helped numerous establishments in Riverside CA successfully stay in business with the help of our remarkable Chapter 11 bankruptcy lawyer. Call 1(888)991-4563 now and receive free financial assessment from proven professionals!
File Chapter 13 Bankruptcy Today & Restructure Your Debt
Chapter 13 Riverside Bankruptcy Lawyer
A Chapter 13 bankruptcy allows qualified individuals and small business owners to eliminate debt without losing assets. The repayment is made over three to five years, depending on the agreed-upon payment plan.
If you have a regular income and want to save your valuable properties, this type of bankruptcy may be right for you. It can even help you suspend the foreclosure proceedings on your home.
Some types of debt that can be wiped out through a Chapter 13 bankruptcy include the following.
Filing Chapter 13 bankruptcy allows you to
Keep both exempt and nonexempt assets
Debt incurred due to health care costs
Keep both exempt and nonexempt assets
If your debts are piling up, you want to develop a repayment plan to extend payment terms. We at KT Bankruptcy Lawyer can help you get an exclusive initial judgement of your financial ordeal! Call 1(888)991-4563 immediately and let a Chapter 13 Bankruptcy lawyer figure out how we can eliminate your debt effectively and efficiently.
At KT Bankruptcy Lawyer, we provide personal bankruptcy representation. Our simple process begins with a meetup to discuss and further assess your financial situation. We will then present you with all the possible options to help you get a fresh financial start. We guarantee an office space near you!
Bankruptcy Law in Southern California
If you are urgently looking for a competent Riverside, California Bankruptcy Lawyer, choosing to work with our law firm is decision you are guaranteed not to regret! KT Bankruptcy Lawyer's remarkable 99.99% success rate speaks for itself. We are a team with a proven portfolio, more than willing to help you eliminate indebtedness. Contact us now!
Why choose us in city of Anaheim
If you are going to file bankruptcy in this city, you better do it beside the best Riverside, California Bankruptcy Lawyer. We have been helping countless individuals and corporations in this locale successfully get a fresh financial start more than any other law firm. We can get you started quick and easy. Call us at 1(714) 594-7815 for a free financial consultation!
Why Choose KT Bankruptcy Lawyers in Riverside
Our Riverside bankruptcy lawyers will keep a close eye on your case throughout the complicated process. From the moment you file your documents in the United States Bankruptcy Court to the instant you get a discharge, we will be there to assist you.
KT Bankruptcy also offers flexible payment options to help you get through tough financial times.
We make it a habit to keep in close contact with our clients so we can respond to their inquiries as soon as possible.
We have micro offices near you