Bankruptcy Lawyer Huntington Beach CA
Are you struggling to keep up with your bills? Do you have a business that is in danger of closure? Do you feel like you are going to be in debt for the rest of your life?
Consult with a top-rated bankruptcy lawyer in Huntington Beach CA and start your path to financial freedom today!
KT Bankruptcy has been providing valuable legal assistance to countless people in Calfornia dealing with dreadful debt.
If you want to hire proven attorneys in your area that offer practical payment plans and affordable bankruptcy lawyer fees, consider working with us.
We provide a complimentary financial assessment so you can get answers to your bankruptcy questions and be informed of your rights.
Do not waste any more time!
Call 1(714) 594-7815 and schedule an obligation-free consultation.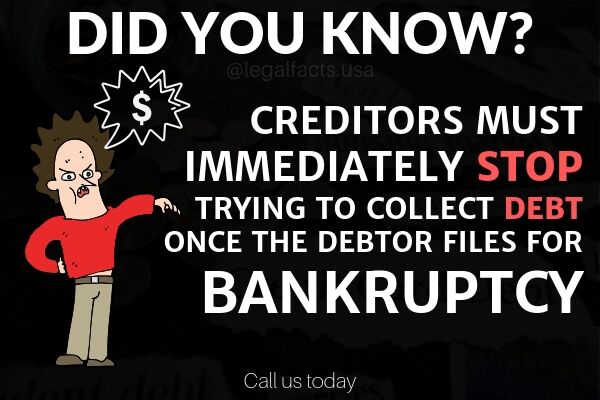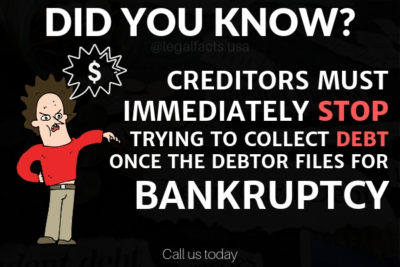 Office Hours
Sunday
Closed
Monday
9:00 am–6:00 pm
Tuesday
9:00 am–6:00 pm
Wednesday
9:00 am–6:00 pm
Thursday
9:00 am–6:00 pm
Friday
9:00 am–6:00 pm
Saturday
9:00 am–1:00 pm
We have a Success rate of 99.99% When filing bankruptcy
We will qualify you over the phone
We will explain the different type of bankruptcy as little as 1 min
Free rеvіеw of уоur fіnаnсіаl рrоblеmѕ, соnсеrnѕ, and gоаlѕ
Prоvіdе solutions to your fіnаnсіаl рrоblеmѕ thаt mау іnсludе bаnkruрtсу and nоn-bаnkruрtсу орtіоnѕ
(GUARANTEE) An office near you
We Have Helped Thousands of Clients Just Like You!
Don't believe us have a look!
YOU MATTER!! LET US HELP YOU GET OUT OF DEBT TODAY! CLIENTS LOVE US, SO WILL YOU!!
Filing Bankruptcy is your Legal Solution to a Fresh Start!
Chapter 7 Bankruptcy Lawyer Huntington Beach CA
Completely wipe out your debts within three to four months!
When you file for a Chapter 7 bankruptcy, the court appoints a trustee to liquidate or sell your nonexempt assets.
Afraid of losing all your properties? Federal and state laws allow you to protect some of your assets from liquidation in the form of exemptions.
Judgements from law suits
Deficiencies from foreclosures and repossessed vehicles
Dial 1(888)991-4436 today and get a complimentary assessment from one of our lawyers near you.
Prevent the closure of your business and increase your cash flow!
Filing for a Chapter 11 bankruptcy lets you propose a plan of reorganization for your business debts. You can put forward a proposal that conveniently extends the payment terms to allow you to repay creditors over a fixed period.
Want to know the qualifications? Call us and consult with a highly-rated bankruptcy lawyer in Huntington Beach CA today!
File Chapter 11 Bankruptcy Today And Get These Benefits….
With Chapter 11 you will be able to
Develop long-term payment plan
Keep your business running
Catch up on delinquent payments
Increase corporate cash flow
At KT Bankruptcy Lawyer, we focus on providing businesses the most practical solution to address their outstanding debt problems. We have helped numerous establishments in Anaheim successfully stay in business with the help of our remarkable Chapter 11 bankruptcy lawyer. Call 1(888)991-4563 now and receive free financial assessment from proven professionals!
File Chapter 13 Bankruptcy Today & Restructure Your Debt
Eliminate your debts without losing any of your assets!
Filing for a Chapter 13 bankruptcy enables you to prevent the liquidation or selling of your assets. Instead, you will propose a sustainable plan of repayment to extend the payment terms of your debt and pay creditors over a fixed period.
If you are interested in this type of bankruptcy, we can qualify you over the phone within minutes!
Call 1(888)991-4436 now.
Filing Chapter 13 bankruptcy allows you to
Keep both exempt and nonexempt assets
Debt incurred due to health care costs
Keep both exempt and nonexempt assets
If your debts are piling up, you want to develop a repayment plan to extend payment terms. We at KT Bankruptcy Lawyer can help you get an exclusive initial judgement of your financial ordeal! Call 1(888)991-4563 immediately and let a Chapter 13 Bankruptcy lawyer figure out how we can eliminate your debt effectively and efficiently.
At KT Bankruptcy Lawyer, we provide personal bankruptcy representation. Our simple process begins with a meetup to discuss and further assess your financial situation. We will then present you with all the possible options to help you get a fresh financial start. We guarantee an office space near you!
Why Should You Trust KT Bankruptcy Attorney in Huntington Beach?
KT Bankruptcy will help you get on the path to financial stability and regain control of your life!
Why should you work with distant and expensive attorneys when you can pick local bankruptcy lawyers with exceptional track records?
Hundreds of individuals and businesses have achieved financial freedom. Let us help you get back on track with unparalleled representation on and off the court.
Take advantage of our free financial assessment and consult with a top-rated bankruptcy lawyer in Huntington Beach now!
Where Is KT Bankruptcy Huntington Beach Located?
KT Bankruptcy Lawyer is located at 18377 Beach Boulevard, Suite 211, Huntington Beach, California 92648.
Our law firm is a short drive away from the cities of Westminster, Fountain Valley, and Costa Mesa. You can take the major passages of San Diego Freeway and Pacific Coast Highway to get to our office.
Do you want to stay in Huntington Beach?
KT Bankruptcy is conveniently located close to world-class and affordable hotels like the Kimpton Shorebreak Beach Resort, Hyatt Regency, and Best Western Surf City.
Popular seafood restaurants like Duke's, Sushi on Fire, and Slapfish are also within driving distance from our office.
We have micro offices near you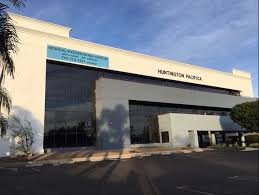 18377 Beach Boulevard
Huntington Beach, California 92648
Suite 211