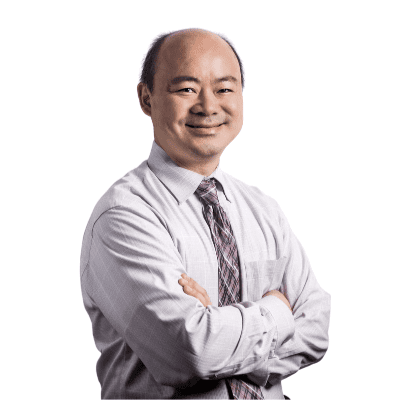 Kevin Tang
Attorney at Law
KT – Bankruptcy Lawyer
Tang & Associates APLC
Kevin Tang is the head attorney of KT Bankruptcy Lawyer, APLC, a law firm with locations throughout California. For over 7 years, Kevin has represented over 1200 clients in all types of personal bankruptcy and business bankruptcy cases. His clients describe him as a professional and committed attorney, willing to go the extra mile to resolve their debt problems and achieve a positive outcome for them.
Furthermore, Kevin Tang's track record of success is quite remarkable. That's why by working with KT Bankruptcy Lawyer you can rest assured that your case will be handled diligently from start to finish.
Want to learn more about Kevin Tang? Below you will find a series of FAQs that will help you determine if Kevin is the attorney you need to assist you with your debt problems.
How long have you practiced law?
I've been practicing law for 7 years"
Kevin Tang received his law degree from the Irvine School of Law, University of California, and was admitted to the State Bar of California in 2013. Since then, Kevin has helped thousands of Californians deal with all types of bankruptcy cases.
What type of cases do you generally handle? What percentage of your practice is devoted to Bankruptcy?
"100% of my legal practice is dedicated to all types of bankruptcy cases, from personal bankruptcy cases to business bankruptcy".
Who is your typical client?
"I often work with Californian individuals or businesses who are looking for alternatives to deal with their debt problems, or are looking for an attorney to help them during their bankruptcy process".
How many cases have you represented?
"During my career, I have represented over 1200 bankruptcy cases, most of which have had satisfactory results for my clients".
Recent Discharge Paperwork
Other than a law degree, what kind of special training or knowledge do you have that might apply to my situation?
"In addition to being an attorney, I am also a licensed Real Estate Agent and licensed Insurance Agent".
What are your attorney fees and costs, and how are they billed?
"At our law firm, we provide our clients with options when choosing how their case will be handled. For cases of lesser complexity, which can be handled in part or completely by paralegals or legal assistants, you can ask for reduced fees".
"With that in mind, for Chapter 7 bankruptcies we have flat fees ranging from $1500 to $2500. On the other hand, flat rates for Chapter 13 bankruptcy range from $1800 to $6000. Finally, our hourly rate for Chapter 11 bankruptcy is $350".
What is your approach or philosophy to winning or representing a case?
"During a bankruptcy case, proper paperwork management is vital to increase the likelihood of success. Therefore, the first thing I do at the beginning of each case is to prepare the documents thoroughly, and provide backups that can validate the information provided in the documents sent to the court".
Are there other ways for solving my legal problem?
"Upon evaluating your case, we will let you know what is your best option to solve your debt problem. In many cases, bankruptcy is the ideal solution to discharge most of your debts. However, sometimes it is more advisable to negotiate directly with your creditors and reach a debt settlement".
How will you let me know what's happening with my case?
"At KT Bankruptcy Lawyer we believe that maintaining good communication with our clients is crucial. Therefore, you can contact us via email, phone calls, and Zoom meetings to get updates about your case or for a free initial consultation".
What is the likely outcome in my case?
"99% of the Chapter 7 Bankruptcy cases we handle are discharged, and about 80% of the Chapter 13 Bankruptcy cases are approved. Therefore, chances are that at the end of your case you will get the debt relief you are looking for".